Picking Your Custom Chrome Accessories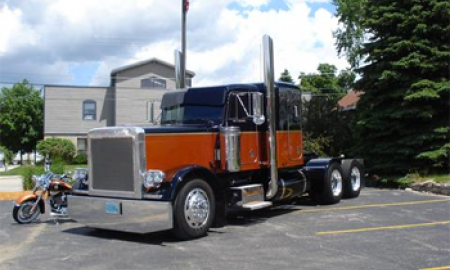 As a truck driver, your rig quickly transforms into your home on wheels as you continuously take long journeys across the region. What this means is that you grow to have an admiration and pride for your rolling home, and just like any homeowner, you will eventually feel compelled to truly make it shine. The fact of the matter is that customizing a truck is what makes it your own, and discovering the right customization that's both functional and visually appealing is what will make you feel like your rig is living up to its potential.
Picking those right parts means doing the research. Not only will thorough research help you see if the item you are purchasing is worth your money, it will help you visualize the final look of your truck. While there's a lot to think about when it comes to parts such as durability, fitting, size, and compatibility, we are more than happy to help any owner out when it comes to questions!
That being said, here are some simple things to think about when starting the custom parts process for your truck:
1) Find pictures of trucks that you like
Using an already finished projected as an example helps with looking for accessories and parts for your own truck. Just like picking your haircut at the barbershop, if you have no idea what the name of the part is just bring it over to the shop and ask. If you are searching online you can also save the image and send it over in an email to receive information. Using pictures as your starting point will make it easy to pick and choose what parts you want to try. 
2) Look for warranties
One thing you can't forget is that your truck is your livelihood, and as with any aftermarket change, you are running some risk by changing things outside of the manufacturer's original engineering. Because of this, make sure the parts you are using have a good warranty program that will give you peace of mind. You won't have considerable downtime if a serious breakdown occurs, and that will keep you on track.
3) Try adding value
Besides having your truck look great, adding custom parts can instantly bring value to older or bare bones models. You can also try your hand at entering contests to make some extra cash or prizes. When thinking about what to add also try finding out what the top tier model of your rig originally came with off the line. You can easily make your basic model truck as good as, or even better, than that elite model.
Homers Custom Chrome Shop has the items in stock and the experts on staff to help make your custom vision a reality! We know that no two trucks are created equal, and with 50+ years of experience, we specialize in providing you with a hand in hand consultative approach that ensures you get the best end product for your specific budget.